Meetings
To the 'Jolly Aretusa Palace Hotel' of Syracuse, you will find the ideal location for Business Meetings, Congresses, Business Lunches or Dinners, Coffee breaks, Cocktails etc. The Hotel, has infact till 4 Adaptable Modular Rooms, that they combined allow to create an only larger room, can accomodate up to 300 people.
Each Room is supplied with all necessary technical equipment to make a presentation (microphones, video projector, flip charts, etc.). On demand it is also possible to request additional special services, as recording of the events, flower organization, Reception Services, translations etc.
At Time, the modulated rooms, can be turned to Restaurant, where is possible to organize Business Lunches or Dinners, coffee breaks, Welcome cocktails.
Technical Equipment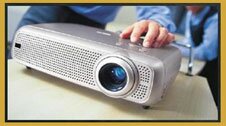 Podium & book-stand

Screen

Free Wifi

Presidential meeting table

Volt: 220 V

Film or Slide Show Projector *

Overhead Projector *

Dvd Player *

Portable, wireless or fixed microphones*

Monitor *
Room Configurations
Theater Style

School desk style

Horseshoe style

Single Table
Weddings
To the 'Jolly Aretusa Palace Hotel' of Syracuse, you will organize your

Magic Day

in a Refined and Pleasant environment.
Available as Location for Private Events, our Restaurant, is the ideal place for celebrate your Wedding Reception, in a sober and elegant way.
The composition of the Saloon, that can entertain up to 200 people, allows to make to exalt the floral decorations, and the preparations of the location.
Wedding Present
The 'Jolly Aretusa Palace Hotel' of Syracuse, is pleased to offer

Complimentary to the Bridegrooms

, that will celebrate the Wedding Reception in his structure, for a minimum of 100 guests, the followings and esclusive services:
Personalized Wedding Announncement Card

1 Night Room Free

Room with Champagne on Arrival

Discount for Overnight Guests

Discount Wedding Car Rental

Special Prices Menu

To the our refined and elegant kitchen, add our competitive prices:

Menu of Meat da €. 50,00 p.p.

Menu of Fish da €. 70,00 p.p.
To Application Special Menus for Celiac Guests, Infants & Children
________________________________
________________________________
Special Events
So that the Events become special and unforgettable
, it is important, firstly, to be in the ideal place.
There are so many wonderful events that require a festive environment to be celebrate as: Birthdays, Jubilees, Various Recurrences, Private Parties, Roleplaying Games, etc.
The 4 Modular Rooms of the 'Jolly Aretusa Palace Hotel' of Syracuse, are lent to create that atmosphere, that united to the impeccable service, they will make of your party an event to remember!

The 4 Modular Rooms of the 'Jolly Aretusa Palace Hotel' of Syracuse, they are also lent to the use for the organization of Roleplaying Games and National and International Tournaments: Burraco, Texas Hold'en Poker, etc.
Room Prices
From €. 10,00 p.p. - (Included Equipments) - Min. 20 Paying People
To Application Bar Services